CACI Facial Treatments
Get rid of wrinkles and fine lines with our advanced CACI facial treatments. CACI anti-wrinkle treatments are a non invasive, cost effective alternative to fillers that give immediate results.
The CACI system uses microcurrent to tone, lift and re-educate the muscles back to their orignial position.
The CACI ultimate is the very first treatment system to combine Microcurrent, Facial Toning Crystal Free Orbital Microdermabrasion and LED Light Therapy Photo Stimulation. The systems multifunctional capabilities enable to us to offer the most comprehensive range of non surgical treatment options, appealing to both male and female clients of all ages.
A Course of Treatments are advised for maximum results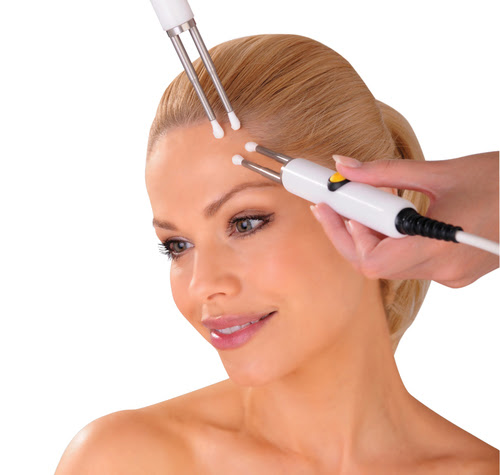 THE ULTIMATE NON-SURGICAL FACIAL TONING
€125.00   |  90 minutes
This facial combines Non-Surgical facial toning along with skin rejuvenation. It also introduces CACI's breakthrough S.P.E.D Microcurrent LED technology which uses light therapy to enhance results providing the very best in CACI Non-Surgical Facial Toning. Ultrasonic peeling and orbital microdermabrasion are used to exfoliate leaving a brighter, smoother complexion. Microcurrent impulses combined with LED light therapy will then lift and tone the face and neck, followed by CACI's unique Wrinkle Comb to target fine lines and wrinkles. After a course of treatments you can expect to see a more youthful and toned appearance with glowing, healthy skin.
SUPER NON SURGICAL FACE LIFT
€80.00|  60 minutes 
The Super CACI is perfect for those clients who want an intense version of the 60 minute Non Surgical Face lift with the added bonus of the Hydratone face mask providing intensive skin hydration and face firming.
CACI BOOSTER NON SURGICAL FACE LIFT
€95.00|  70 minutes
The Ultimate Non-Surgical Facial treatment is an advanced facial which focuses on all of your anti-ageing concerns. The ultimate procedure incorporates muscle lifting and toning, microdermabrasion, LED light therapy, plumping of fine lines and wrinkles and a hydrating gel mask to rejuvenate and brighten the skin.
NON SURGICAL FACE LIFT
€70.00   |  45 minutes 
The CACI Non-Surgical Face Lift is an advanced, non invasive facial. Tiny electrical impulses will lift and tone the facial muscles, whilst improving the skin elasticity and reducing the appearance of fine lines and wrinkles.
WRINKLE REVOLUTION
€30.00   |  30 minutes
The non-invasive, needle free alternative to collagen injections and dermal fillers is here! The Wrinkle Revolution treatment used the Amino Lift Peptide Complex alongside  electrical stimulation and LED light therapy, which will instantly plump lines and wrinkles from the very first treatment.
EYE LIFT
€55.00   |  30 minutes
This treatment works to lift and firm the muscles around the eye area, particularly where eyebrows tend to lose their definition as we age. This treatment will also smooth the appearance of fine lines and wrinkles.
JOWL LIFT
€40.00  |  20 minutes
The CACI Jowl Lift uses Quad probes specially designed to lift and firm the muscles and refine facial contours.