Balance Massage
Relax, unwind and find your true inner peace through the full power of massage. Whether you are looking to full relax or to fully rejuvenate, then look no further than our high end massages.
Ranging from thirty minute sessions to full one hour, here at Balance Clinic we can take you through a holistic journey. From deep tension back, Swedish, Indian head to hot stones. Our highly experienced staff will make sure you're at your most comfortable and your every need is met.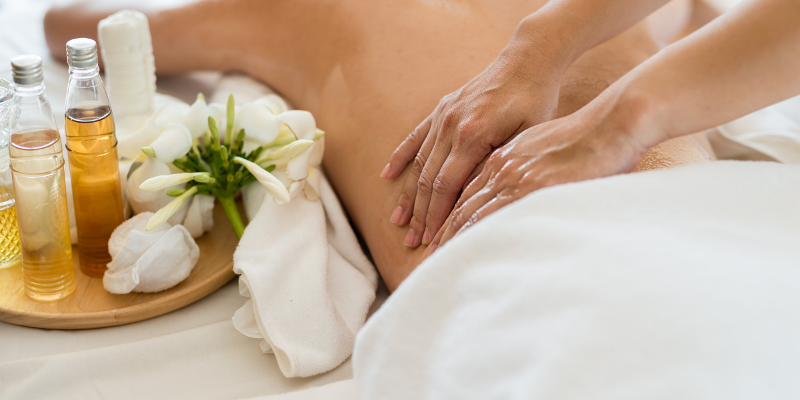 Deep Tension Back Massage
A deep and powerful massage designed to focus on he deep layers of muscle. This massage focuses on the back, neck and shoulders, working to break down and reduce tight – knotted muscles. This will help to reduce muscle tension, stiff joints and alleviate any tension/stress your muscles are holding onto. You will leave feeling fully rejuvenated.
Duration: 30mins     /      Price: €40
Full Body Deep Tissue Massage
Just like our deep tension back massage, this is the full body version. Focusing on the deep layer of the muscles, you will feel like a whole new person. Full body stress and tightly – knotted muscles will be alleviated, leaving you feeling like brand new.
Duration: 60mins     /     Price: €80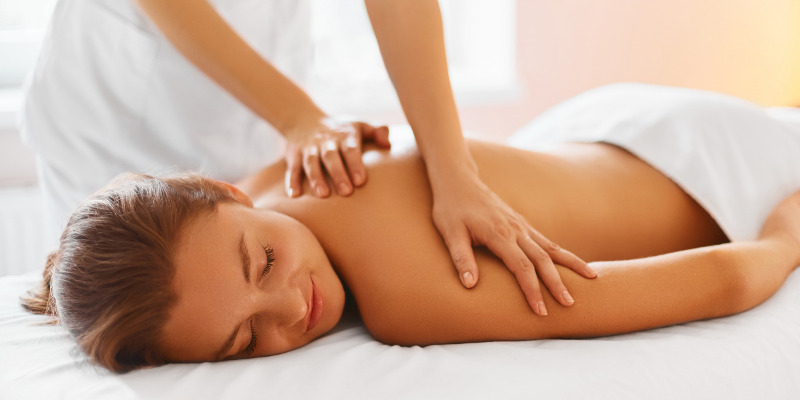 Full Body Swedish Massage
Walking away from a full body Swedish massage, will leave you feeling more calm and more at ease. Take full advantage of this treatment to really enjoy some down time. Swedish massage consists of elongated, slow and gentle movements, meaning you get the full benefits of stress relief and a calm mind set through a gentle holistic approach.
Duration: 60mins     /     Price: €70
Full Body Hot Stone Massage
Melt away all your tension and stress with an incredibly relaxing hot stone massage. Take a journey through a holistic approach using both massage techniques with hands and hot stones, that gently glide across your body. The hot stones will allow the heat to absorb into the muscles allowing for a soothing and calming massage. Take full advantage of this hot stone massage to really treat yourself.
Duration: 60mins or 30mins     /     Price: €85 or €45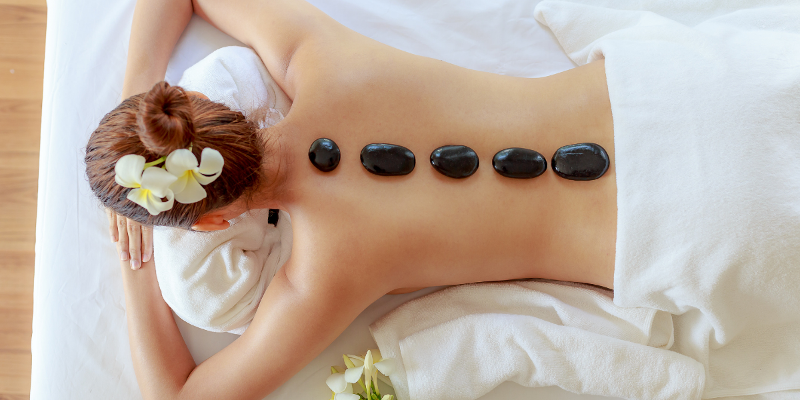 Indian Head Massage
The perfect down time treat for anyone who's always on the go or someone who is pregnant and looking for something that's simple and fully relaxing. With the Indian head massage, you will leave feeling all the tension has left your body. Full head and scalp are massaged allowing for relaxation, tension release and stiff joints. This massage also includes your back, neck and shoulders. It's also very good to help and reduce any headaches or migraines, while improving circulation to your head and neck, allowing the opportunity to promote hair growth.
Duration: 45mins     /     Price: €60